Most Handsome, Hottest & Talented Japanese Actors with best performances
What comes to you when you hear Japan? It's Anime and Cherry Blossoms and Anime! But, the non-anime movie industry of Japan is not very famous outside of Japan. There are some very famous and handsome Japanese actors in the country. They deserve more exposure! They have the same amount of talent and potential as any other actor has, dare I say, even more, but the language barrier for movies is too much apparently. So, I thought, why not shine a light on some of these beautiful hidden gems in Japan and find out who are the Most Handsome and Talented Actors in Japan at the moment? I haven't included legendary actors, it's just the fresh faces with stunning visuals in the industry right now.
So, if you want to know the best actors, this might not be the best place for you. This is a treasure chest filled with the most Handsome of Japanese Actors to make your heart flutter away. So, here is the list of the most Handsome and Talented Japanese Actors! (Ranked from the least to the best)
By the way, the list is frequently updated and if you really want to stalk these wonderful men, just click on their socials embedded inside, check out their pictures and come back 😀 Sounds great, right? Also, we have answered the most frequently asked questions for you to have all your doubts cleared before you leave!
Most Handsome, Hottest & Talented Japanese Actors
Hideaki Takizawa
Takuya Kimura
Takahiro Nishijima
Sho Sakurai
Ryosuke Yamada
Kenshi Okada
Yosuke Sugino
Kento Nakajima
Kento Yamazaki
Yuto Nakajima
Tereda Takuya
Sota Fukushi
Hiro Mizushima
Yuki Furukawa
Osamu Mukai
Ryo Nishikido
Masaki Okada
Teppei Koike
Kentaro Sakaguchi
Tomohisa Yamashita
Haruma Miura
Mokomichi Hayami
Ken'ichi Matsuyama
Takeru Satoh
Koji Seto
Kentaro Ito
Ryoma Takeuchi
Jin Akanishi
Trending at Godofsmallthing: Top Chinese Dramas to Watch Online with IMDB Ratings
28. Jin Akanishi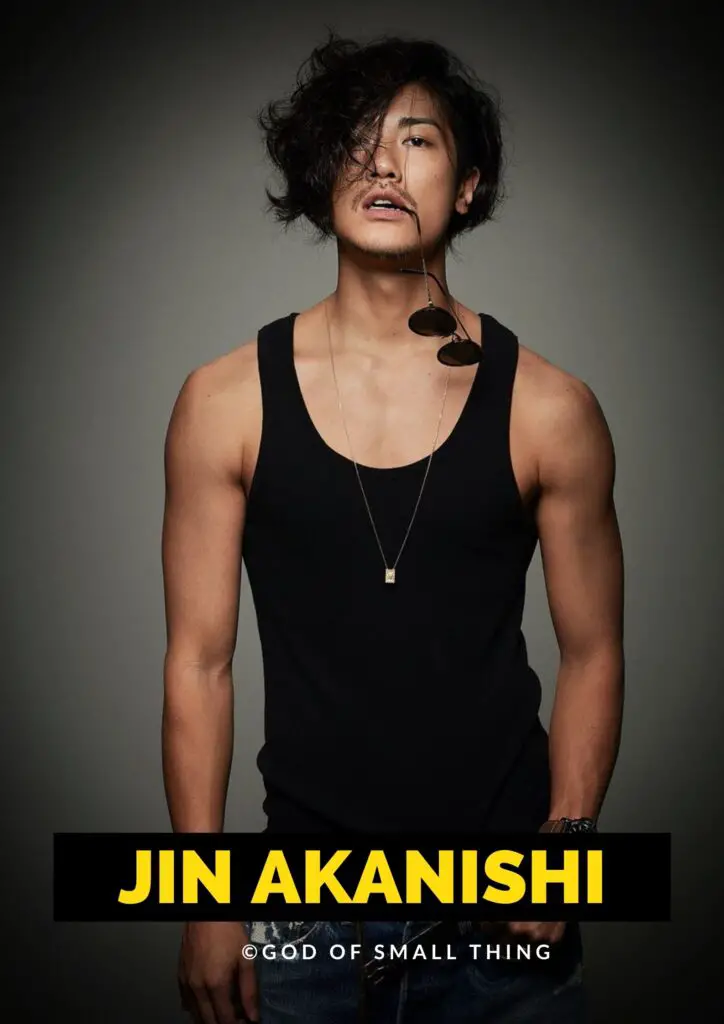 Watch Jin Akanishi's Best Performance:
27. Ryoma Takeuchi
Born In: April 26th, 1993
Age: 27
Ryoma Takeuchi Instagram: @takeuchi_ryoma
Ryoma Takeuchi Twitter: @takeuchi_ryoma
Ryoma Takeuchi Official Website: https://www.horipro.co.jp/takeuchiryoma/
Takeuchi Ryoma is a Japanese actor and model born in 1993. He is currently affiliated with the Horipro agency and debuted in 2013. He was originally a Global Environmental Sciences student at Rissho University. In April 2013 he won the Mina Kare Grand Prix and was featured in the Mina magazine. In 2014, Ryoma played the lead role as Shinnosuke Tomari in the TV show, Kamen Rider Drive. His breakthrough roles in the NHK morning drama Hiyokko as Jun'ichiro Shimatani, the NTV drama Kahogo no Kahoko as Hajime Mugino and TBS Sunday drama Rikuoh as Hiroto Mogi in 2017. However, in 2016, Takeuchi won the Best Stylish Award!
He has acted in 12 TV shows, 12 Films, and has had a dubbing role in the movie Detective Pikachu. Also, he is the recipient of 4 awards in his short career so far. Takeuchi is also appreciated for his amazing vocals in an OST he released for his work, it is described as a voice born for Broadway. He has been praised for his amazing visuals and acting.
Watch Ryoma Takeuchi's Best Performance:
26. Kentaro Ito
Born In: June 30th, 1997
Age: 22
Kentaro Ito Instagram: @kentaro_official_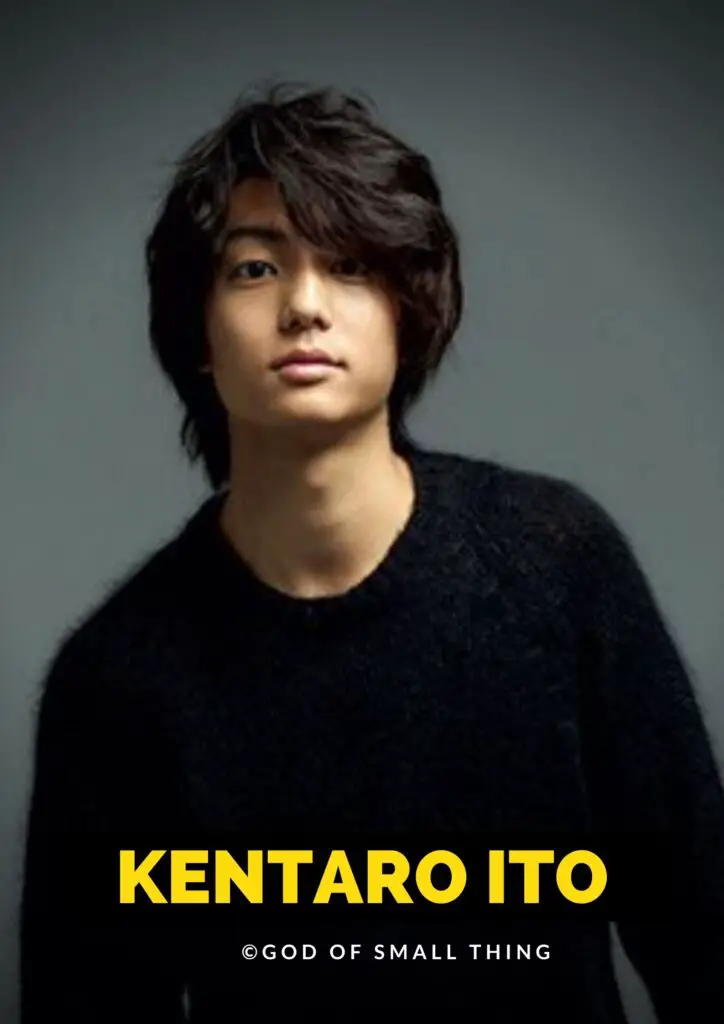 Kentaro Ito, also known as his former stage named Kentaro, was born in Tokyo under the AOAO entertainment company. He debuted in the Japanese drama Afternoon Face~ Lovers on Fuji TV and played the character of Keita Kinoshita. He has also been active as a voice actor but thought of changing his name because an experienced voice actor with his same name was often mistaken as him, or vice versa.
However, he has starred in numerous amount of media with 20 movies and 27 TV dramas, 4 theater/stage performances, 4 distribution dramas, 3 TV programs, and 3 animations. That is quite a lot indeed, not only is he Handsome, but also very talented and underrated. His fans only wish to see him in bigger and major roles in the future.
Watch Kentaro Ito's Best Performance:
Some Frequently Asked Questions by users:
Who is the best Japanese actor?
I personally believe Kento Yamazaki (Hyperlink) is the best Japanese actor and is best known for his incredible role in the live-action TV series the Death Note. His acting, in general, has received a huge appreciation from the critics and the audience, no matter what role he plays, he will bring out the best qualities of that character with his charm. He has played a role in 20 dramas and 24 movies.
Who is the famous actor in Japan?
According to Japanese Web Magazine, one of the most famous names, is Miura Haruma. He made several dramas with which he gained popularity, but fame came in 2007 after being the male protagonist of the film Koizora. He has also performed plays, especially that past 2019. For anime fans, he was in charge of playing Eren in Live Action.
25. Koji Seto
Born in: May 18, 1988
Age: 33
Koji Seto Instagram: @kojiseto0518
Best known for his role as Wataru Kurenai in Kamen Rider Kiva and supporting roles as Satoru Okura in Atashinchi no Danshi, Ariake Yamato in Otomen, and Eiji Kikumaru in Tenimyu, Koji Seto is one of the most handsome Japanese actors. He was named the seventh most promising actor in a poll conducted by Oricon in 2010. Besides his best performances and acting skills, Koji Seto is known for his oodles of charm and glowing skin.
Fondly called Setomara, he is a singer and a member of the D-BOYS acting troupe. He wished to become a vet in his childhood days; however, it changed as he grew up and watched the TV show Orange Days. He was inspired to become a drama actor and later began doing movies as well. Well, to all the girls gushing over his good looks, let us tell you the guy is already taken by Mizuki Yamamoto, his wife since 2020.
Watch Koji Seto's best performance:
24. Takeru Satoh
Born In: March 21st, 1989
Age: 32
Takeru Satoh Official Website: www.satohtakeru.com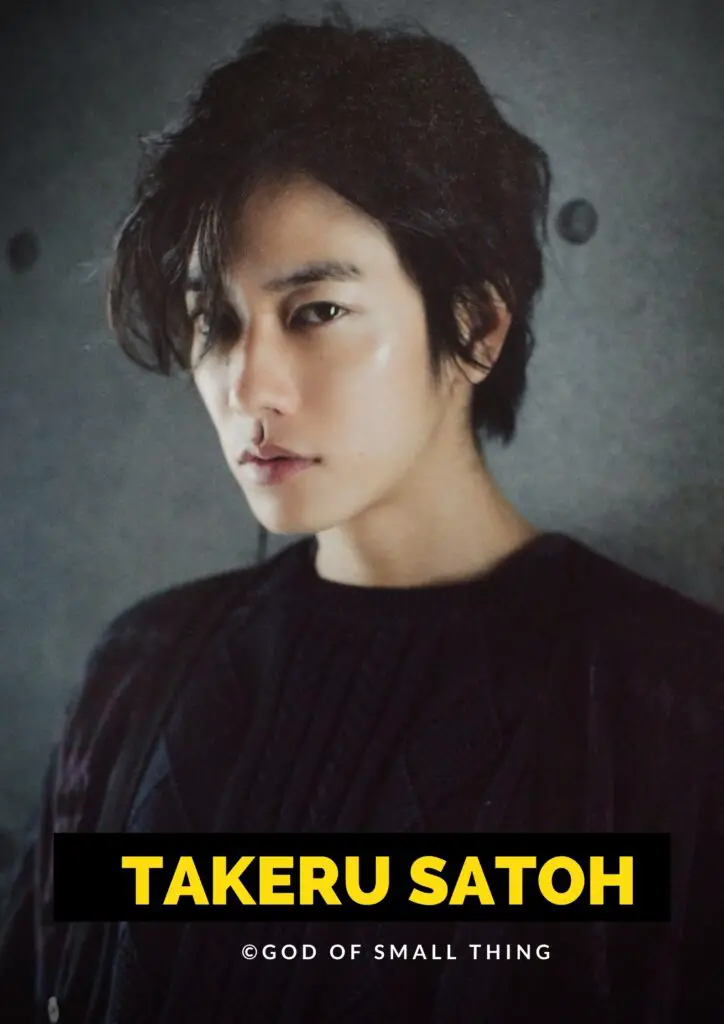 Here I have another character that is known for his role in the Kamen Rider Den-O franchise in the role of Ryotaro Nogami. Takeru Satoh is a Famous Japanese actor who was born in the Saitama prefecture, Japan. Takeru was actually a child actor who later called it quits because of his shy personality. However, he gets scout yet again by an agent from his current company Amuse, Inc. He goes on to make his debut in 2006. His very first drama was a TV Asahi show with the name Princess Princess. He then begins to rise in terms of popularity when he starred in the 17th installment of the Kamen Rider series for his comedic timing.
Further, he starred in various movies and dramas such as Rookies, Meichan no Shitsuji, Rurouni Kenshin, and The Legend Ends. Takeru Satoh indeed has an extensive filmography with 31 movies (17 leads, 24 minor/cameo roles) 24 TV Shows, 5 TV documentaries and programs, and 1 theatre stage. He also has 13 awards to his name. He is a very famous Japanese actor, appreciated for pulling off any role possible, with mischievous roles to the very serious ones, he can do it all. His versatility and looks, that's the key.
Watch Satoh Takeru's Best Performance:
23. Kenichi Matsuyama
Born In: March 5th, 1985
Age: 35
Ken'ichi Matsuyama Twitter: @OfficialKenichi
Ken'ichi Matsuyama Official Website: horipro.co.jp/talent/PM026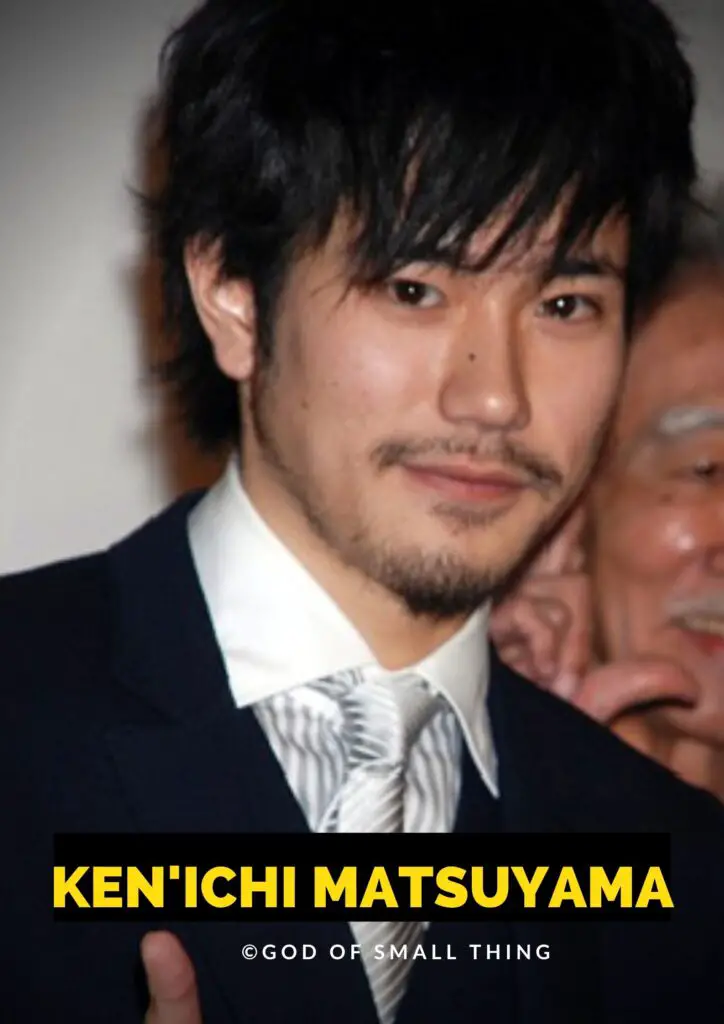 Matsuyama was born in the Aomori Prefecture in 1985, he officially makes hi debut in 2001 as a model. He then lands a minor role in the NTC drama Gokusen. He goes on to make his movie debut in the year 2003 with the movie Winning Pass. However, with 21 movies as the lead role throughout his career, his breakout role comes from the movie, Death Note. He gets international recognition for playing the role of 'L' in the popular Death Note franchise in 2006. Since Death Note, he has starred various lead roles in famous movies such as Detroit Metal City and Norwegian Wood.
Ken'ichi has portrayed various character-driven roles that have stuck with the audience. He has appeared in a grand total of 51 movies, 16 TV shows, and voiced 3 animations. Matsuyama also has a total of 11 awards in his career! He is mostly famous for his roles that have weird mannerisms and unique characteristics. Also, He stands out in supporting roles and has a lot of fans. In addition, Ken'ichi marries a fellow Japanese model and actress, Koyuki Kato in 2011, and currently has 3 children.
Watch Ken'ichi Matsuyama's Best Performance:
22. Mokomichi Hayami
Born on: August 10, 1984
Age: 36
Mokomichi Hayami Youtube: M's Table
Mokomichi Hayami Instagram: mocomichi_hayami
Mokomichi Hayami is a popular Japanese actor, TV presenter, chef, entrepreneur, and model. Debuted in 2002 with the TV series You're Under Arrest, he came to fame with Gokusen-2 in 2005. He is a mix of Filipino and Japanese descent. Mokomichi also appeared in several TV commercials such as Daihatsu Tanto, Bourbon Petit, au by KDDI, Suntory, Nissin Foods, P&G, Kirin, and Oji Nepia. He was the spokesperson for the fashion brand, Edwin, from 2006 to 2010.
Known for his culinary skills, Mokomichi has written several cookbooks. He has his own line of utensils known as Mocomichi Hayami. He also started his YouTube channel named M's Kitchen in 2019. This cutest Japanese actor got married to Aya Hirayama in an intimate ceremony in 2019.
Watch Mokomichi Hayami's best performance
21. Haruma Miura
Born In: April 5th, 1990
Age: 30
Haruma Miura Instagram: @haruma_miura_info
Another Famous Japanese actor like Satoh Takeru signed to Amuse, Inc. Haruma Miura is an actor and singer who has been active from 1997-present. Miura was a child actor who made his debut when he was just 7 years old. He went to the Tsukuba Actor's studio while he was a kid and continued his acting career ever since. He and his friends formed a band named Brash Brats, they went on a hiatus in 2005 and he has been acting ever since. Miura gets cast in the movie Koizora and steadily rises to fame. With his rising popularity, he stars in the lead role in the movie Blood Monday. This movie was yet another stepping stone for Hamura Miura as he becomes popular among the Japanese public. From 2016-2017 he also dated a choreographer Koharu Sugawara. He is often called the golden anime boy because of his pretty visuals.
Miura has starred in 26 movies (8 lead roles/14 supporting/minor roles) and 29 TV Shows ( 9 leads roles) and appears in 5 music videos and 7 Theatres plays (4 lead roles). Haruma has also been awarded 6 awards in his career. Haruma has currently taken music as his focus and will be releasing his single 'Night Driver' on the 26th of August 2020.
Watch Haruma Miura's Best Performance:
Some Frequently Asked Questions by users:
Who is the most famous actress in Japan?
Kasumi Arimura is a popular Japanese actress known for her works in Amachan, Strobe Edge, Flying Colors and Rurouni Kenshin. With 3.7 million followers on Instagram and growing, Arimura is among the most famous actresses in Japan. She is known to be the younger version of Nagasawa Masami.
Which Indian actor is famous in Japan?
Believe me or not, Rajnikanth is the most famous Indian actor in Japan. Long before Aamir Khan, Rajinikanth was perhaps the first Indian actor to discover a market in Japan. When his 'Muthu' released in 1995, the film received an overwhelming response from fans in Japan. Rajni Anna has a strong fan base in Japan besides India.
20. Tomohisa Yamashita
Born In: April 9th, 1985
Age: 35
Tomohisa Yamashita Instagram: @tomo.y9
Tomohisa Yamashita Official Website: www.johnnys-net.jp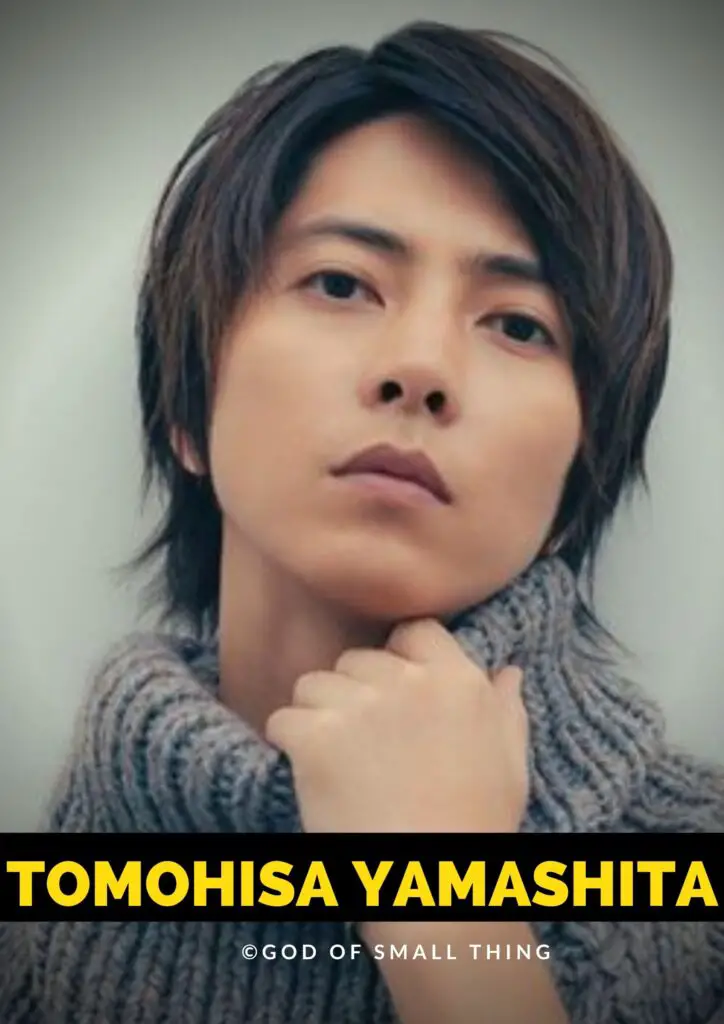 Tomohisa Yamashita, widely known as Yamapi, he is a Japanese actor, host, and singer. He joined the talent agency, Johnny & Associates, in 1996 at the age of 11. Making a minor role acting debut in NHK's Shonentachi (1998) Yamashita has been active on Japanese TV ever since. Fun fact: Yamashita made his debut in an idol group NEWS in 2004, 7 years after joining the company, and later debuted as a solo artist in 2006. He has a very successful acting career, with his hit drama Nobuta Wo Produce. He released a single soundtrack, Seishun Amigo for the show Nobuta Wo Produce, and it sold over 1.5 million copies. However, his biggest break has to be the lead role in the drama Kurosagi. In late 2011, Yamashita left his idol group to focus on his solo activities.
This Japanese actor is widely known for his extremely popular dramas such as  Proposal Daisakusen, Buzzer Beat, Code Blue series, From Five To Nine 5-Ji Kara 9-Ji Made: Watashi ni Koi Shita Obōsan and many more. In addition, his most recent movie Code Blue the movie in 2018 is the #5 highest-grossing live-action movie of all time in Japan. 42 TV dramas, and 7 movies. He has also been awarded 13 awards throughout his career. His discography is also huge, with 6 studio albums, 1 mini-album, 10 singles, and 7 collaboration/features.
Watch Yamashita Tomohisa's Best Performance:
19. Kentaro Sakaguchi
Born In: July 11th, 1991
Age: 28
Kentaro Sakaguchi Instagram: @sakaguchikentaro117
Kentaro Sakaguchi Official Website: tristone.co.jp/actors/sakaguchi/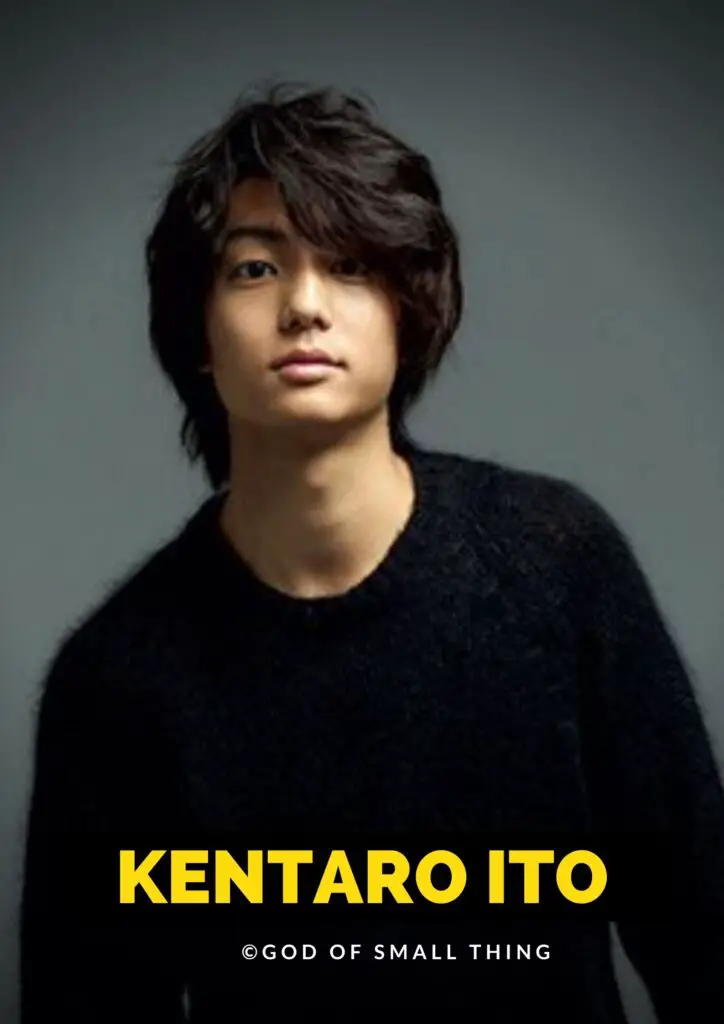 Kentaro Sakaguchi is a Japanese actor and model that debuted as a model in the Men's Non-no in 2010. After that he appeared in various magazines, he remained the exclusive model for Men's Noon-no for 7 years. Also, he debuted as an actor under Tristone Entertainment in the year 2014. His first movie was Shanti Days 365 Days, Happy Breathe as the character Shun. Meanwhile, his TV debut was in the drama Yokokuhan: The Pain as Ichikawa Manabu on Nippon TV.
He rose to fame in the manga film adaptation of Heroine Shikkaki and played his first lead role in the film The 100th Love With You. He has been called the "shio-gao" describing his fair skin, defined as adam's apple and collarbone, and the eyes that turn into a line while smiling. Sakaguchi is very pretty in terms of Japanese beauty standards. His filmography includes 21 movies and 13 TV dramas.
Watch Sakaguchi Kentaro's Best Performance:
18. Teppei Koike
Born In: January 15th, 1986
Age: 34
Teppei Koike Instagram: @teppei.koike_official
Teppei Koike Official Website: teppei.fanmo.jp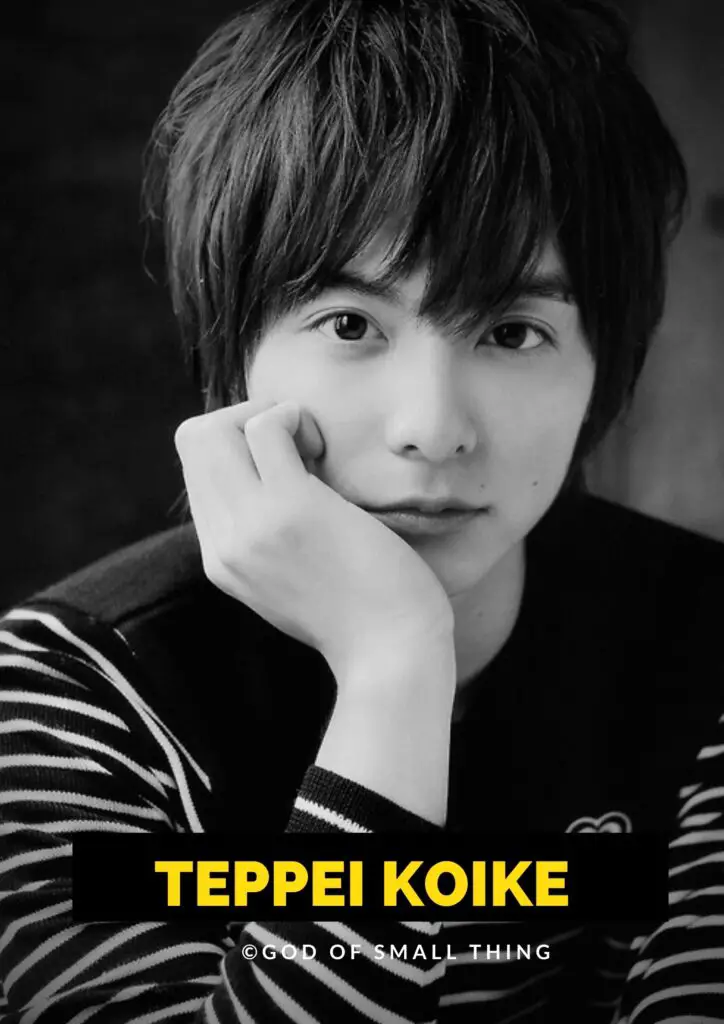 This Japanese actor and singer was born in 1986 and is under the label Universal Music Group, A&M. He is also a member of the duo WaT who is a singer-songwriter. He debuted as an actor in the drama Tentai Kansoku. However, his rise to popularity began after his drama Gokusen 2. Teppei starred as his first lead role in the movie Lovely Complex as Atsushi Otani in 2006. He went on and released his first solo music -project in 2007, and also had his life story turned in a small one-shot manga Bokura no Ibasho by Nakahara Aya.
He got his first newcomer award in the Golden Arrow Awards and was also awarded the "Best New Artist" at the Golden Disc Awards in 2006. Since he has starred in 12 movies and 32 TV dramas. Also, he was a host of the Japanese variety shows Ame ni mo makezu! Meanwhile, his discography includes 3 singles and 2 albums!
Some Frequently Asked Questions by users:
Who is the richest actor in Japan?
According to Japan Insides' list of the Top 10 richest celebrities, Ayumi Hamasaki is the richest celebrity in Japan with a net worth of US $450 million, while if we talk of the richest actors, he is Masaharu Fukuyama with a net worth of US $175 million.
Who is the most famous person from Japan?
IMDB's list of Japan's famous people says that Hayao Miyazaki is the most famous person in Japan. He is one of Japan's greatest animation directors. The entertaining plots, compelling characters, and breathtaking animation in his films have earned him international renown from critics and public recognition within Japan.
17. Masaki Okada
Born In: August 15th, 1989
Age: 30
Masaki Okada Official Website: www.stardust.co.jp/talent/121.html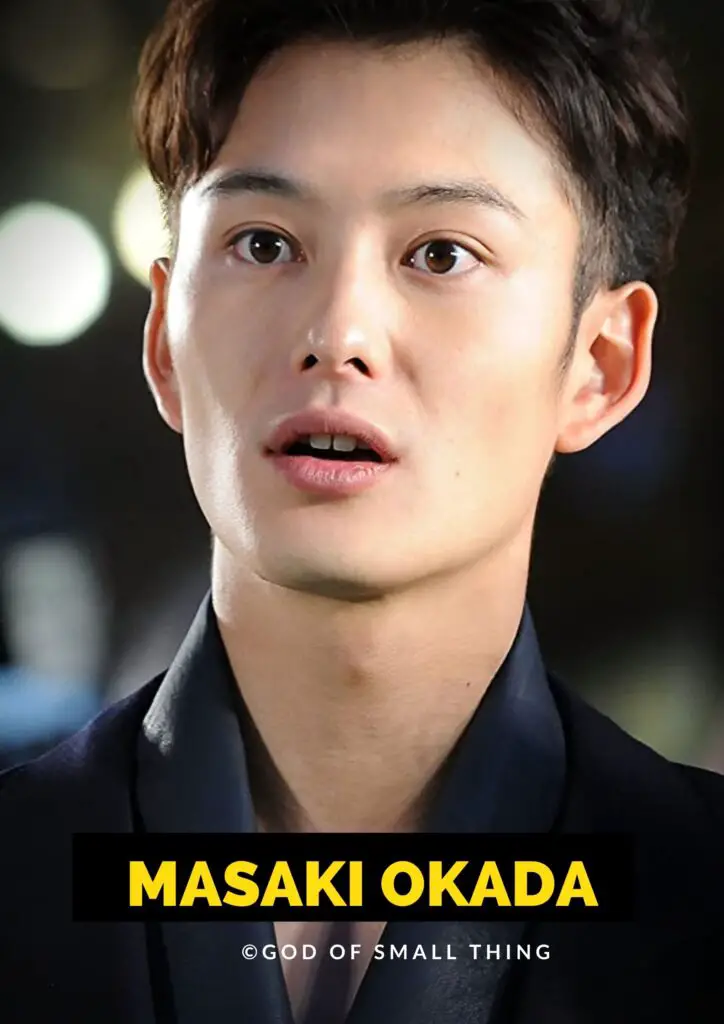 Masaki Okada is a total eye-candy, his sharp yet delicate features really compliment each other. Born in 1989 in Tokyo, Japan. He is a famous Japanese actor who debuted in 2006 under the Stardust Promotion company. His very first debut movie was Ahiru to Kamo no Coinlocker in 2007. He is well known for I Give My First Love to You, a 2009 movie as Takuma Kakinouchi. Another famous drama named Ike-para or Hanazakari no Kimitachi e: Ikemen Paradise, a Fuji TV 2009 show, where he plays the role of Masamune Asuka.
A set of facts about Masaki Okada is that the has received 6 awards throughout his career and has starred in 33 films, 25 TV dramas, and 2 music videos for other Japanese artists. Although he didn't win, Okada was nominated for the 'Best Supporting Actor' for his roles in "Villians" & "Confessions" at the 2011 Japan Academy Prize. A few other facts about him is that he is 180 cm (5ft 9in) tall and has an AB blood type, we learn something new every day.
Watch Masaki Okada's Best Performance:
16. Ryo Nishikido
Born In: November 3rd, 1984
Age: 35
Ryo Nishikido Instagram: @ryonishikido_official
Ryo Nishikido Twitter: @RyoNishikido_JP
Ryo Nishikido Official Website: ryonishikido.com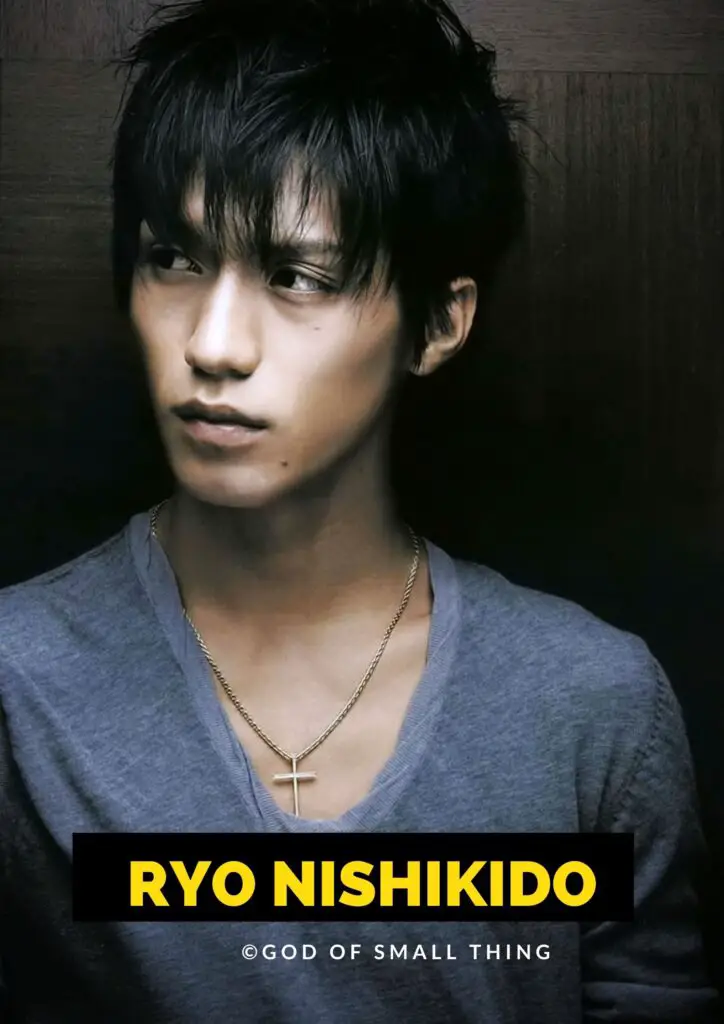 Here we have yet another Famous Japanese actor and singer who was part of a boy band originally. Nishikido was a member of the boybands Kanjani Eight and NEWS. Born in Osaka, Japan he was formerly a part of the talent agency named Johnny & Associates but decided to leave the company 2019. He was originally selected as a member of the Jhonny's jr. collective in 1997 and made a huge debut as an actor and singer in 2004. He held his very first solo concert in 2006 and was already appearing in major roles on prime-time TV shows like Last Friends and Attention Please. Nishikido actually went on to win numerous awards for his role in the drama Last Friends.
He made his movie debut in 2010 with the lead role in the movie A Boy and His Samurai. His versatility was also appreciated when he played a detective in the drama Joker: Yurusarezaru Sosakan and in a soft romantic comedy with the name Full Throttle Girl. Others like The Scythian Lamb (black comedy), Eight Ranger (action-comedy), and Litre of Tears. Yes, this Japanese actor is a huge deal, he has starred in 31 TV shows and 6 movies. He has also appeared in 14 variety shows and won 6 awards in his career.
Watch Ryo Nishikido's Best Performance:
15. Osamu Mukai
Born on: February 7, 1982
Age: 39
Osamu Mukai Instagram: osamu_mukai
Mukai Osamu is one of the most handsome Japanese actors. He graduated from Meiji University and while he was attending university, he worked as a bartender. He became a full-time employee there after graduation. While working as a bartender, he got into the magazine Tokyo Graffiti. A reader later recruited him to be an actor. Mukai's first main role was in the 2006 Japanese television drama Nodame Cantabile.
This charmer is married to Ryoko Kuninaka since 2014. He is best known for his works in Paradise Kiss, You Always Haunt Me, S-The Latest Policeman, Cheap Flight, and Gou, among others.
Watch Osamu Mukai's best performance
14. Yuki Furukawa
Born In: December 18th, 1987
Age: 32
Yuki Furukawa Instagram: @yuki_furukawa_hp
Yuki Furukawa Twitter: @yuki_furukawaHP
Yuki Furukawa Official Website: horipro.co.jp/talent/PM051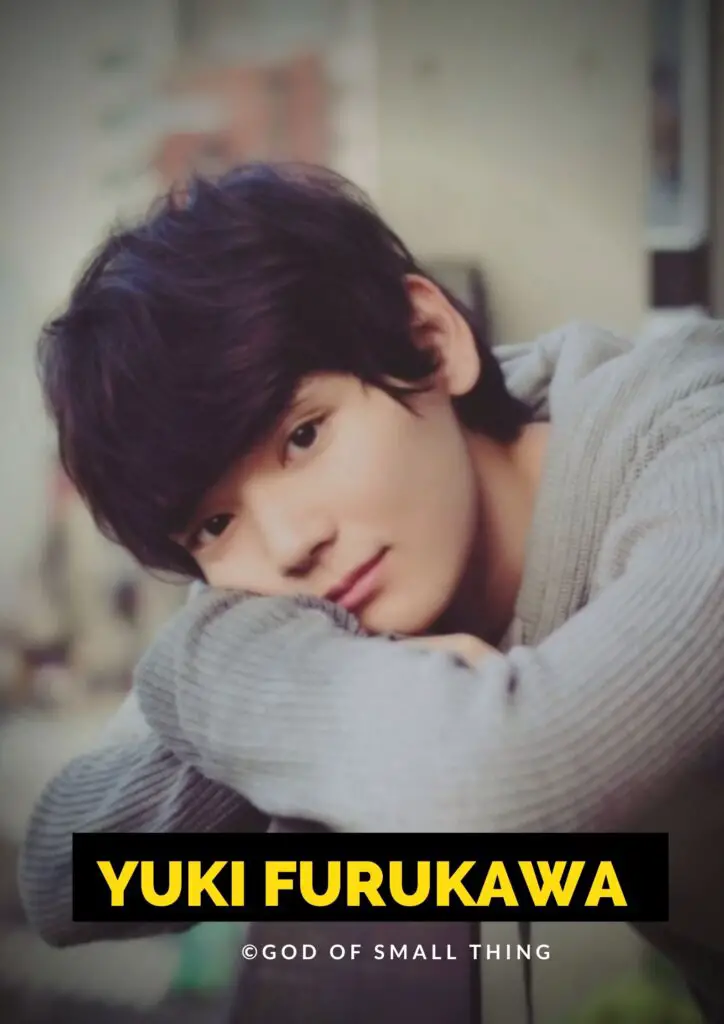 Yuki Furukawa is a Famous Japanese actor, supermodel, and guitarist who rose to fame after his role in the hit drama Mischievous Kiss: Love in Tokyo and its sequel. Born in Tokyo, Japan, he moved to the USA at the age of 16 and returned to Japan for Engineering. He debuted in his first drama Asuko March! and movie Men's Egg Drummers. However, he had his breakout role in the drama Lover in Tokoyo where he was the lead, Naoki Irie.
When he starred in a web drama named Mysterious Summer the series went crazy popular in China and was played over 60 million times. He also is the very first Japanese actor to hold a fan sign in Shanghai, China in 2013. He has starred in quite a few roles with 17 movies and 18 dramas, he has quite a strong filmography. Mischievous Kiss 2: Love in Tokyo was so popular that the protagonists won the Nest Couple awards at the Annual DramaFever Award in 2015! On June 22nd, 2019, Yuki Furukawa announced a Flash marriage, he got married in court to his 35-year-old girlfriend and the couple currently has a baby girl, whose name is not revealed.
Watch Yuki Furukawa's Best Performance:
Some Frequently Asked Questions by users:
Who is famous person in Japan?
After Hayao Miyazaki, the IMDB list of famous Japanese people ranks Ken Watanabe. He is the actor well-known for The Last Samurai. Hayao was born on October 21, 1959, in Uonuma, Japan and became interested in acting at the age of 24. He is known for playing tragic hero characters, such as General Tadamichi Kuribayashi in Letters from Iwo Jima and Lord Katsumoto Moritsugu in The Last Samurai, for which he was nominated for the Academy Award for Best Supporting Actor. 
What's considered attractive in Japan?
According to The Japan Guy blog, the fairer you are, the most attractive you would be considered in Japan. While smooth, clear skin is considered a fairly universal standard of beauty, in Japan it seems the lighter the skin tone the more beautiful it is. Well, it doesn't seem fair to me but that is what it is.
13. Hiro Mizushima
Born In: April 13th, 1984
Age: 36
Hiro Mizushima Instagram: @hiro_mizushima_official
Hiro Mizushima Twitter: @HiroMizushimav2
Hiro Mizushima Official Website: www.hiro-mizushima.com
Hiro Mizushima, born Tomohiro Saito, is multi-talented. He is a famous Japanese actor, writer, producer, Youtuber, and creative director. He is very well recognized for his role in the Kamen Rider Kabuto. Hiro was also the co-producer, lead actor, and co-screenwriter for Black Butler a live adaptation of a famous manga. In fact, he is also a published author and was the winner of the 5th Popular Publishing Grand Prize for Fiction in 2010. However, Mizushima started off in a TV show Gokusen where he played the role of Hiro Misawa in 2005. The very next year stars in the lead role in the film Kamen Rider Kabuto: God Speed Love.
Soon he took bigger roles in high-quality productions. Back in 2010, Mizushima left his agency, Ken-On, and created his agency named A stAtion. He made his first international TV appearance in HBO's Girls in 2016. In 2009 he married the pop singer Ayaka and had their first child in 2016. Currently, he has 2 children and became a YouTuber hosting his cooking show, Hiro-Meshi: Japanese Home-Style Cooking. He has a cool filmography with 17 TV Shows and 9 movies!
Watch Hiro Mizushima's Best Performance:
12. Sota Fukushi
Born In: May 30th, 1993
Age: 27
Sota Fukushi Twitter: @fukushi_staff
Sota Fukushi Instagram: @fukushi_sota_official
Sota Fukushi Official Website: www.ken-on.co.jp/fukushi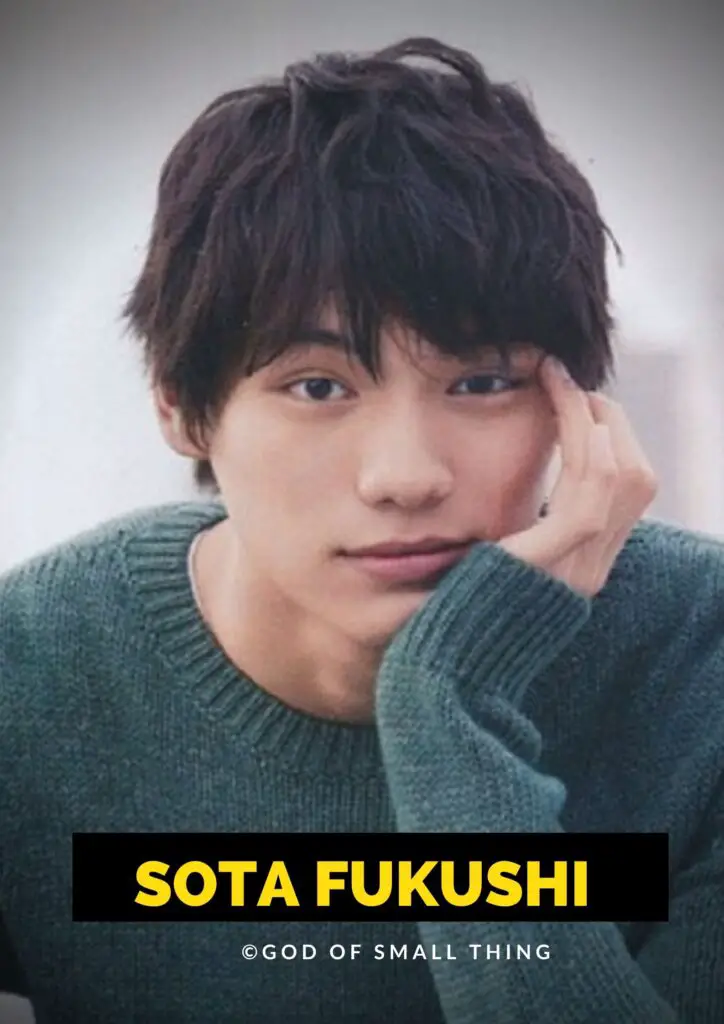 The next Japanese actor on my list of the Best Japanese Actors at the moment is Sota Fukushi. Fukushi has been active for a decade, 2010-present, and has been acting ever since. Starting out with a minor role in Misaki Number One!! on NTV in 2011, he has been in numerous TV shows and movies. Praised for his acting skills and a strong set of facial features, Sota Fukushi has made a name for himself. He originally shot up to the top with his role as Gentaro Kisaragi in the Kamen Rider Franchise. Currently, he is part of one of the biggest talent management companies in Japan, Ken-On.
Fun facts: Fukushi was scouted by Ken-On while he was walking on the streets with a friend in Shibuya. However, He only auditioned for the role of Fouze in the Kamen Rider franchise because his parents loved the franchise. Yet another fact, When Sota Fukushi was just 18 years old, he beat a record for being the youngest lead actor cast in the Kamen Rider series and had this record for 4 years. Towering over most at 6ft, Fukushi has starred in 19 movies (8 lead roles and 11 supporting/minor roles) and 25 movies (10 lead roles and 15 cameos/supporting roles).
Watch Fukushi Sota's Best Performance:
11. Tereda Takuya
Born In: March 18th, 1992
Age: 28
Tereda Takuya Instagram: @taku_march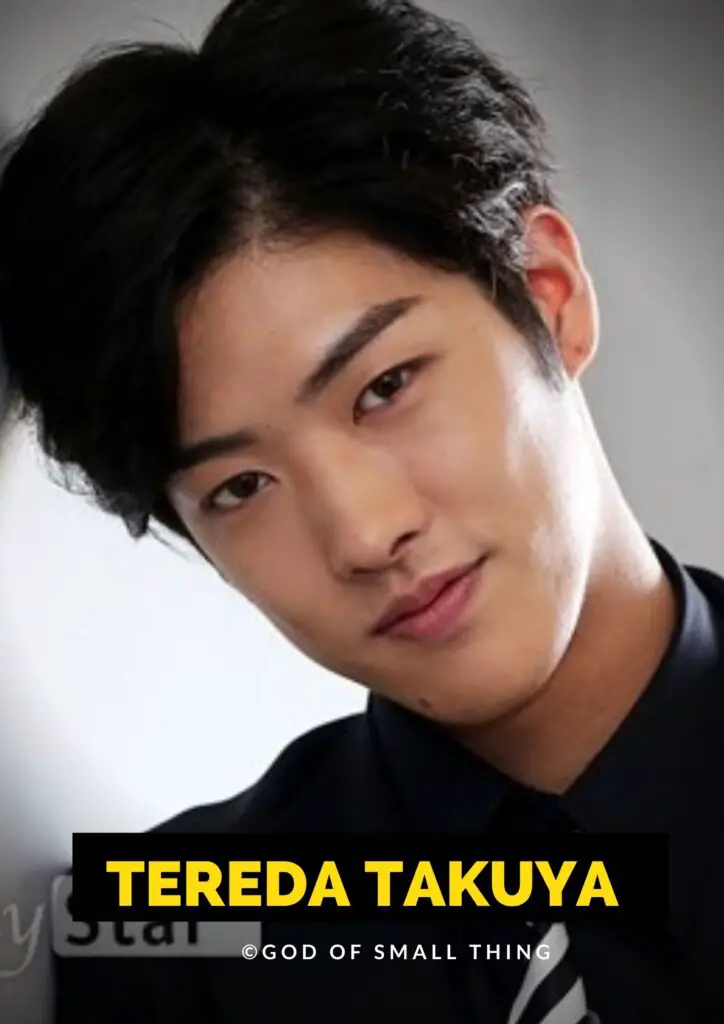 This Famous Japanese actor, singer and model is quite famous even outside Japan. He was actually a member of a Korean Boy-group named Cross Gene. He has also hosted a Non-summit Korean variety show. After winning the Junon Superboy Contest Takuya signed with the Japanese label Amuse, Inc and starred in quite a few Japanese dramas and musical stages. He later was transferred to the Amuse's Korean branch and became a part of the boy group named Cross-Gene. He was the main vocalist and the leader of the group. After that, he played roles in movies such as Ai Ore! in which he was in a supporting role. He promoted the group further and eventually joined the Korean variety show and experienced a massive popularity rise.
He appeared in the 2015 Korean drama The Lover, he previously appeared in various movies and dramas, but this was his debut as an actor in South Korea. In late 2018, Takuya announced his departure from Amsuse, Inc, and subsequently joined a new label. He might not be an actor with multiple amounts of movies but the ones he acted in were pretty solid and he also stole the scene. He was a part of 4 TV shows, 3 movies, and 4 Theatre and Musical pieces. Takuya was a part of 11 variety shows and also won the International Exchange Daesang in 2014.
Watch Terada Takuya's Best Performance:
Some frequently asked questions by users:
Which Indian actor has more fans in Japan?
As answered above, Rajnikanth has a great fan base in Japan. The year was 1998 when the Japanese economy hit a new low. Ironically, it was also the same year when Rajinikanth's Muthu opened to a phenomenal response from Japanese fans, becoming a runaway hit at the box office. That's when Rajni Anna became famous in Japan.
Is Bollywood famous in Japan?
Yes! Well, the film market in Japan is not only home to Hollywood titles and to some extent Chinese and Korean films, but Indian movies are making a mark as well. Films like Padman, Bajrangi Bhaijan, Dangal, Om Shanti Om, and Robot, among others got released in Japan and were interestingly loved by the audiences.
10. Yuto Nakajima
Born In: August 10th, 1993
Age: 26
Yuto Nakajima Official Website: www.johnnys-net.jp
This Japanese Actor, model and idol is currently a part of the idol group named Hey! Say! JUMP. He joined Johnny's Entertainment when he was just in his 5th year of elementary school and began performing with his group after debut in 2007. Yuto makes his debut as an actor in 2005 while appearing in the NTV drama The Little Engineer's Dream SP as Tomohisa Nishida. He also was in the TV drama called Nobuta Wo Produce. With his first single in 2007, Ultra Music Power hit the top of the charts. The following year he got his very first lead role in the drama called Scrap Teacher.
As he continued his role as an idol singer, he also focused on his acting career and went on to various movies and TV shows. He has started in minor and major roles in 2 movies and 15 dramas. In addition, he was a part of 7 variety shows and 5 Theatre plays. He has a very prominent jawline and his versatile eyes really take him to the top of the list of the hottest Japanese actors.
Watch Yuto Nakajima's Best Performance:
9. Kento Yamazaki
Born In: September 7th, 1994
Age: 25
Kento Yamazaki Twitter: @kentooyamazaki
Kento Yamazaki Website: stardust.co.jp/section2/profile/yamazakikento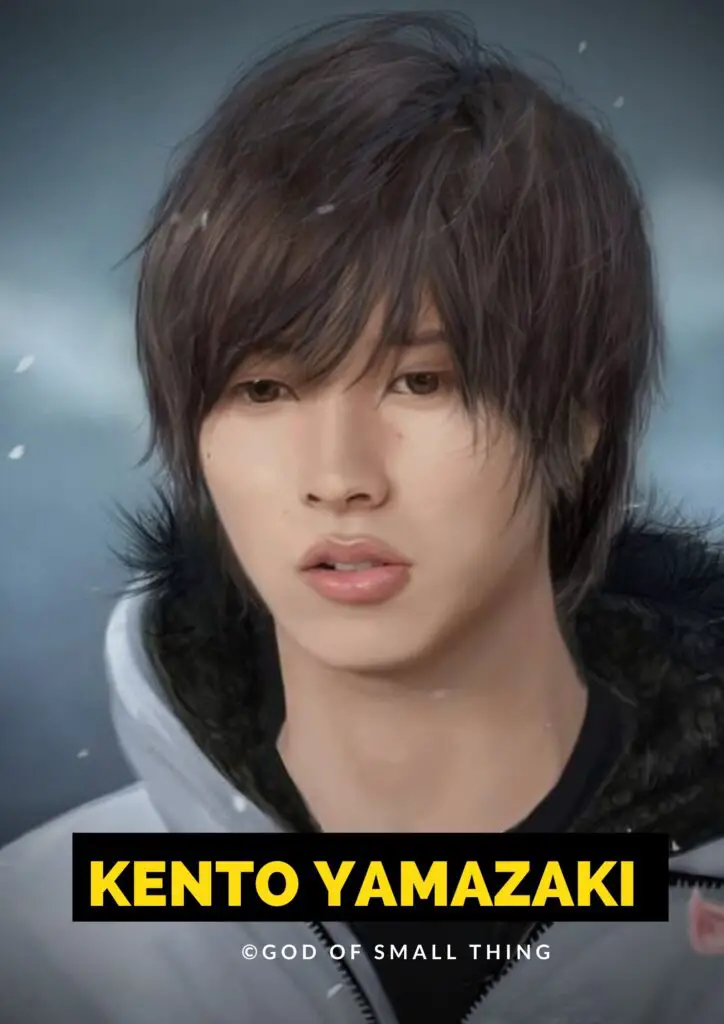 Kento Yamazaki is a 25-year-old famous Japanese actor that is best known for his incredible role in the live-action TV series Death Note. He is currently under the Japanese entertainment talent agency Stardust Promotion. He always dreamt of becoming a football player, and that if he had not taken up acting as his profession he would have worked in it. Kento received his very first modelling contract in his third year of junior high and worked with Pichi Lemon from 2009 to 2011 before starting his acting career. He debuted as an actor in the 2010 TV series Atami no Sousakan as a high school student. He made his movie debut in the 2011 movie Control Tower, and his acting in this movie was highly appreciated by the audience.
Later, in 2012 he makes his first lead role in the horror-thriller movie Another. A breakthrough movie in his career was the 2014 manga adaptation L DK, this movie shot him up higher in the industry. In 2016 he starred in the Death Note TV series as the character L and yet again received praise. Another cool movie he starred in was Your Lie in April for which he actually learned to play the piano to play the role of Kaori Miyazono. His acting, in general, has received a huge appreciation from the critics and the audience, no matter what role he plays, he will bring out the best qualities of that character with his charm. He has played a role in 20 dramas and 24 movies.
Watch Kento Yamazaki's Best Performance:
8. Kento Nakajima
Born In: March 13th, 1994
Age: 26
Kento Nakajima Website: http://sexyzone.ponycanyon.co.jp/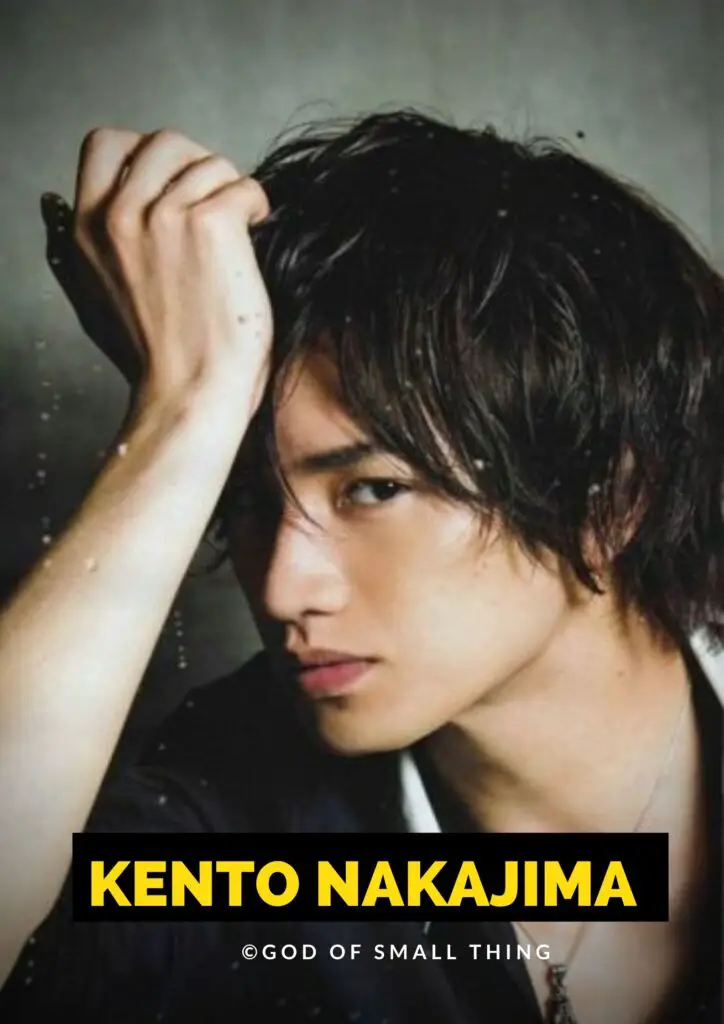 Born in Tokyo, Japan he is a Famous Japanese singer and actor best known as a member of the Japanese idol group Sexy Zone and Yuma Nakayama w/B.I.Shadow. Debuted in 2008 as a part of B.I. Shadow and acted in the drama Scrap Teacher, an NTV drama as Kento Minobe. Kento secured his first lead role in a 2013 TV series with the drama Bad Boys J, playing the role of Tsukasa Kiriki. Fun fact: he made his movie debut with Bad Boys J: The Movie in 2013 as well!
He has starred in a total of 11 dramas, an anime, and 6 Movies. His most memorable role according to fans in his role as Haruto Kurosaki in the 2016 film Kurosaki-Kun no Iinari ni Nante Naranai and a unique role in the 2018 movie Nisekoi as Raku Ichijo.
Watch Kento Nakajima's Best Performance:
7. Yosuke Sugino
Born In: September 18th, 1995
Age: 24
Yosuke Sugino Twitter: @suginoofficial
Yosuke Sugino Website: www.topcoat.co.jp/artist/sugino-yosuke/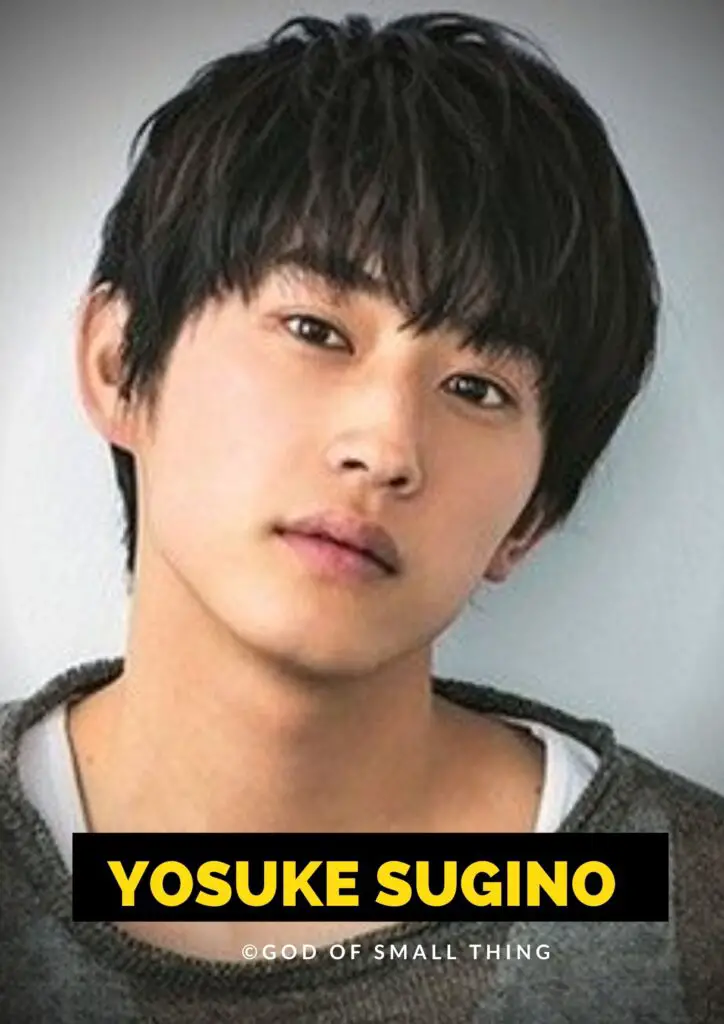 Yosuke Sugino is one of those young and famous Japanese actors. Born in 1995 in the Chiba Prefecture, Japan he is a Japanese actor and model. Under the agency with the name Top Coat, Sugino has been active from 2015-Present. He is pretty new to the acting scene, however, it doesn't change the fact that he is one of the most handsome Japanese actors in the industry right now. Yosuke was the winner of the 12th Fine Boys Model audition Grand Prix.
He made his debut with a small role in the movie Kiseki: Sobito of That Day as the character So. He also makes his drama debut with the NTV show Ani ni Aisaresugite Komattemasu. Since then, Yosuke Sugino has starred in 9 movies (4 lead roles) and 11 TV shows (2 Lead roles). His small face, well-built body, and delicate features are just some of the few reasons he is on this list.
Watch Yosuke Sugino's Best Performance:
Some Frequently asked questions by users:
Who is the cutest Chinese actor?
Zheng Kai is one of the cutest Chinese actors in the industry. Also known as Ryan Zheng, Kai is a Chinese actor and television personality. He graduated from Shanghai Theatre Academy Performance Institute in 2008. Zheng is best known for being a cast member in the variety show Keep Running.
Who is the most handsome man in the world in 2020?
BTS member V has been announced as the most handsome man of 2020. He beat Zayn Malik, Robert Pattinson and Hrithik Roshan for the top spot. V is a South Korean singer and has stolen millions of hearts not only with his talent but also with his beauty.
6. Kenshi Okada
Born In: May 12th, 1999
Age: 21
Kenshi Okada Instagram: @kenshi_okada_official
Kenshi Okada Official Website: www.spicepower.jp/kenshi/
Last, we have the most handsome Japanese actor in the industry right now, Takeshi Okada is a 21-year actor that is again, pretty new to the scene. But that doesn't make him any less worthy of this list, he is according to me and everyone else, apparently, the best looking guy. He debuted in 2018 under the Spice Power entertainment office. In the first year of junior high, his agency continued to try and scout him for years but he refused at first because he wanted to become a baseball player. But, later he joined the drama club and accepted the offer by the agency. He was officially part of the company in 2018 and in the very same year, he starred in a drama called "Junior High School Diary" on TBS in a relatively major role.
He went on to win the 'Best Supporting Actor' at the Drama academy awards. Kenshi starred in a special drama for the Fukuoka Broadcasting's 50th Anniversary with the drama Don't You Think the Hakata dialect girl is cute? His debut movie released earlier this year, Yayoi, March- 30 Years I Love You he played the role of Ayumu. In his pretty small span of career so far he has done an impressive amount of roles. 5 TV dramas, 5 movies, 3 distribution dramas, and 1 radio show.
Watch Kenshi Okada's Best Performance:
5. Ryosuke Yamada
Born In: May 9, 1993
Age: 29
Ryosuke Yamada Instagram: @hsj.yuminion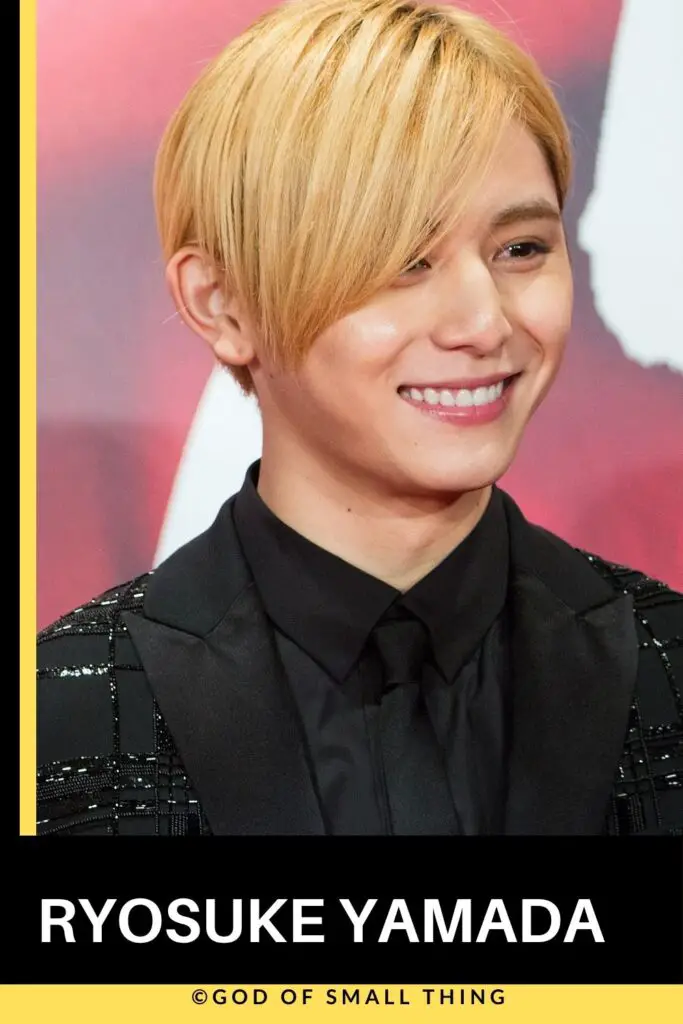 In the autumn of 2004, he began working as a backup dancer for Tackey &Tsubasa, NEWS, Kanjani8, and KAT-TUN, and he began appearing regularly on The Shounen Club. He became the first teenage male artist in 33 years to have a number-one debut single, and one of only two artists in history to do so. He was chosen as one of the main backup dancers for Shuji and Akira, a temporary two-man group. This was his first time dancing in the front row, and it marked a watershed moment in his career. He was chosen to be a member of the temporary boy band Hey! Say! in April 2007. 7. He rose to fame as a teen idol in 2007 after appearing in the Japanese television series Tantei Gakuen Q.
Watch Ryosuke Yamada's Best Performance:
4. Sho Sakurai
Born In: May 9, 1993
Age: 29
Sho Sakurai Instagram: @_appun____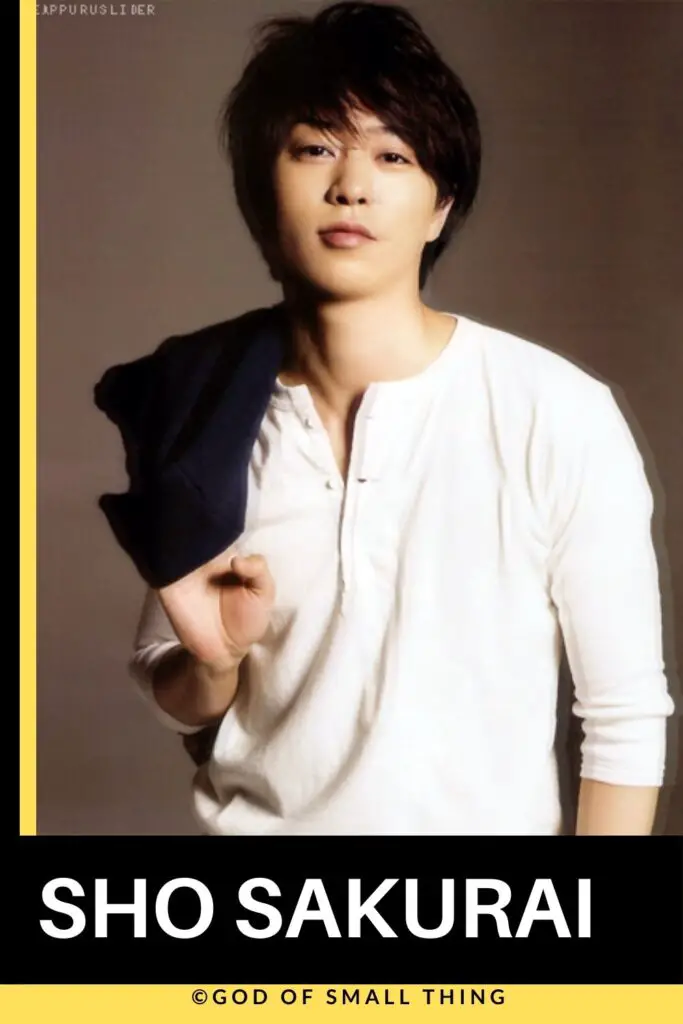 Honey and Clover, Yatterman, and Kamisama no Karute 2 are among his most popular works. Arashi's designated rapper is Sho Sakurai. After 7 years as a member of Arashi, he became a newscaster in 2006, appearing every Monday on the news program News Zero. Sho Sakurai is a former radio host, idol singer, songwriter, newscaster, and TV host. He is a member of the Arashi boy band from Japan. In 1995, at the age of 13, he joined Johnny and Associates. In 2008, he was named the official newscaster for NTV's coverage of the Olympic Games in Beijing.
Watch Sho Sakurai's Best Performance:
3. Takahiro Nishijima
Born In: September 30, 1986
Age: 35
Takahiro Nishijima Instagram: @nissy24_
Nishijima Takahiro is a Japanese singer and actor best known as the lead singer of the band "AAA." He also performed as a solo artist under the name Nissy. He has worked in various movies including Signal | Sigunaru ~ Getsuyobi no Ruka (2012) as Keisuke Miyase. In Himizu (2012) he is a cameo musician performing on street. The talanted actor did Soup Opera (2010) and Sayonara Itsuka (2010) – Tsuyoshi Higashigaito too. He worked as a stage dancer for Ami Suzuki's live performances and video clips. His interests include fishing, singing, acting, and dancing. He is the Hokkaido société NTT Docomo mascot and plays the guitar.
Watch Takahiro Nishijima's Best Performance:
2. Takuya Kimura
Born In: November 13, 1972
Age: 49
Takuya Kimura Instagram: @takuya.kimura_tak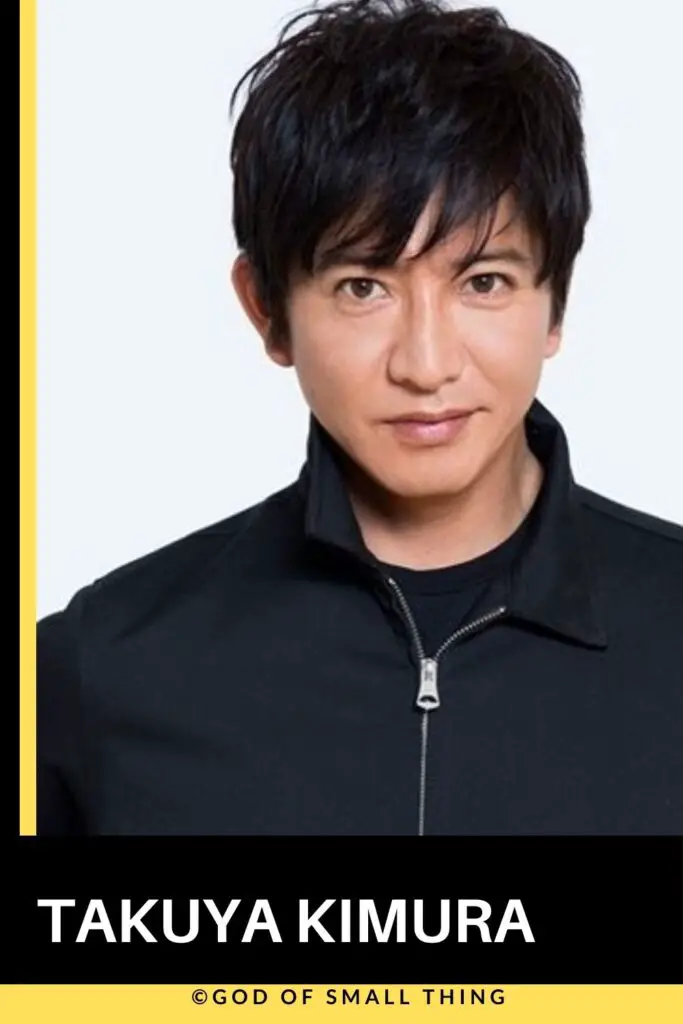 Takuya Kimura is a Japanese radio personality, singer, and actor. After achieving success as an actor, he is regarded as a Japanese icon. He was also a member of SMAP, one of Asia's best-selling boy bands. Long Vacation, a 1996 television drama series in which he landed his first lead role, became a massive success, coining the phrase "Lon-bake phenomenon." He was dubbed "The King of Ratings" because his subsequent television series received high ratings and each show became a social phenomenon as it aired. Five of his works are among the top ten most-watched TV drama series in Japan, with Hero, his 2001 drama series, ranking first. He is one of the most handsome Japanese actors in the industry with a huge fan following.
Watch Takuya Kimura's Best Performance:
1. Hideaki Takizawa
Born In: March 29, 1982
Age: 40
Takizawa Hideaki, who has beautiful facial features and strong acting abilities, is one of the most popular idols, and his life reflects this. Hideaki Takizawa was born in 1982. Because his parents divorced when he was a child, only his mother raised his older brothers and sisters, so his childhood was very poor, and because he couldn't afford stationery, he picked up classmates and used erasers in class. Hideaki Takizawa, better known as Tackey, is a Japanese record producer, former singer, and actor. The Actor is one of the best Japanese actors appreciated for his performance and acting skills. Under the record label Avex Trax, he made his debut with Tsubasa Imai in the group Tackey & Tsubasa in 2002.
Watch Hideaki Takizawa's Best Performance:
Some Frequently asked questions by users:
So, here it is, I hope every picture on here was easy on the eyes. These are the most Famous Handsome and Talented Japanese actors nowadays. All these picks were solely my opinion and the results from a few articles. However, if I missed out on your favourite hottest Japanese actors, mention them down below! Check out these eye candies on their social media platforms, support them as international fans, and watch their content for some entertainment in these hard times.
Who is the most handsome boy in the world?
Now, this is a trick question as it may vary from person to person. Some may choose from the list, while others will call Hrithik Roshan the most handsome guy. But let's just go by the stats and say that BTS member V is the most handsome boy in the world in 2020.
Who is the world's biggest movie star?
My heart skips a beat while I write this answer for you all as the world's biggest movie star is none other than Shah Rukh Khan! In many years, Khan has made money even more than Tom Cruise. He is not only famous for his acting, but he also has a charm that has taken over the world.
Which actor has the highest number of fans in the world?
And again! It is Shah Rukh Khan. Regarded as the most popular actor in the world by such names as the BBC, SRK is often cited as the biggest movie star with more than a billion fans and followers.
Which Indian movie is famous in Japan?
According to Money Control, Akshay Kumar-starer Padman, released in Japan in December 2018, raked in $671,455.64 (Rs 4.78 crore approximately). Another Bollywood flick Bajrangi Bhaijaan starring Salman Khan, $196,062.46 (Rs 1.39 crore). The film was released in Japan on January 18 in 2019.
You may also like to read: